2018 was a tough year with 25-40% reductions in generic prices, affecting all pharmacies in Ontario.
I speak with pharmacy owners everyday and this is what most are doing…
…NOTHING!
Some are looking at overhead expenses to see where they can trim some fat but overall it's status quo and simply accepting life of lower revenues and profits.
Today, we'll look at 7 ways you can grow your pharmacy in 2019.
3 Struggles We Hear From Pharmacy Owners
Through my conversations, I believe this lack of action is attributable to 3 things:
• Majority of each day is spent on scripts, staff, and admin so you never get around to working "on" the pharmacy rather than "in" the pharmacy
• A "build it and they will come" approach to marketing, i.e. little to no marketing done at all, then owners simply blame price decreases for lower script revenues
• No confidence in your own numbers due to accounting errors – often bookkeeping isn't done right or is 1-3 months late because your accounting firm doesn't know pharmacy or is too slow; this makes it incredibly difficult to do forecasting & budgeting because you know your numbers are wrong, yet you never do anything about it
Any of this sound familiar?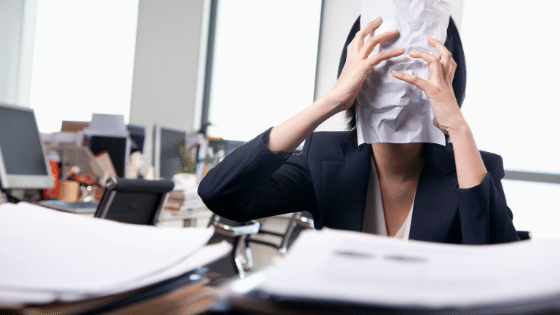 Here are 7 ways to grow your pharmacy and potentially add another $60,000 to $140,000 to your bottom line.
1. Ask for Financial Support
One of our clients approached her banner for additional support and she was given $75,000.
Script volumes had grown significantly but the agreement was outdated and so additional support was given. 
On $2,100,000 of gross revenue, that was an instant increase to her top line by 3.75% every year. 
For this to work, this really depends which banner you are with.
If your banner openly discusses support, this strategy will not work. 
But if you're part of one of the larger conglomerate banners where things aren't as transparent, this might work. 
The worst that can happen is that they say no. 
But at least you tried!
2. Re-Negotiate Pharmacy Loans
One of our new clients came to us for help with her pharmacy finances.
After looking at the financials, we quickly recognized that she was paying too high of an interest rate on her pharmacy loans.
So we approached the banks with specialized pharmacy lending programs.
As a result, she is going to save $30,852 per year in interest costs with a lower rate. 
Many pharmacy owners go to their local bank branch to get business loans but the people at your branch don't know pharmacy, so often you get charged a higher rate.
Many also go to third party lenders (non-banks) for funding and 99.9% of the time you're paying a higher rate when you don't need to. 
There are two specialized pharmacy lending programs that are the best in the country and will give you loans at prime. 
3. Implement Additional Clinical Services
There are plenty of clinical services that offer large profit margins, such as weight loss programs, smoking cessation programs, travel vaccinations, diabetes management programs, chronic disease prevention & management programs, etc.
People are demanding these individualized programs more and more everyday.
Today's world is focused on "me, me, me" and it's not surprising the amounts people are willing to spend to improve their look, appearance, and overall health.
However, many pharmacists are too scared to offer either because they don't think people will pay, they don't have time to get certification(s), or simply don't have the staff.
Whatever the reason, it's all a mindset issue.
Anything can be done with proper planning and budgeting.
And with the legalization of recreational cannabis, a select few are capitalizing on this new valley of golden opportunities to offer unique patient experiences.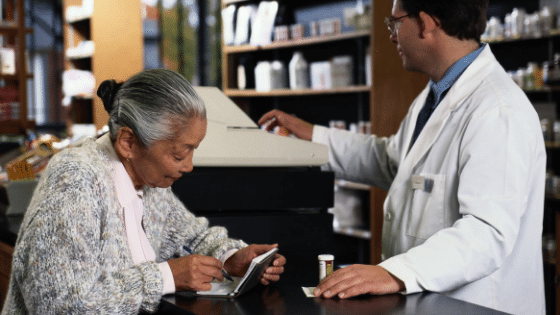 4. Remove Low Margin Front-End Items
Do you have a lot of garbage in your front end?
One of our clients improved profitability by over $100,000 in one year simply by removing any front end products that didn't offer profit margins of 40% or more.
Not only did it improve profitability but it also freed up space in her pharmacy to offer more higher margin products.
5. Improve The Tax Function
Many pharmacies operate with multiple business partners and/or multiple locations.
Even if you're just one operator, this applies to you as well. 
The pharmacies we deal with generate between $30,000-$150,000 in free cash flow every year.
What do you do with that cash flow?
By implementing our 7 key tax considerations for pharmacies, you can save on average $9,780 to $30,410 in annual tax savings every year.
With these savings, you can re-invest in your pharmacy, payoff your loans faster, and start saving for retirement.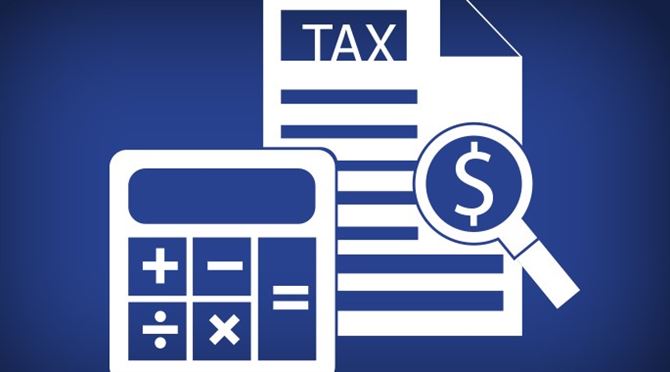 6. Improve Efficiency of Operations
Most pharmacies on average operate at 3% profitability (net profits/gross revenue).
Yet, the top quartile of pharmacies operate at 10% profitability.
So what can you do to improve operations?
It starts by going deep into the accounting, benchmark against peers, and setting an action plan to follow.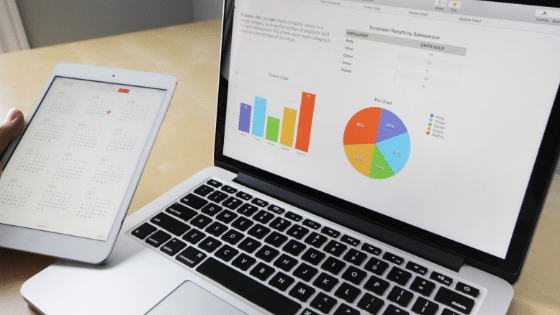 What's involved here?
Looking at gross profit margins of everything sold to see what to keep and what to remove
Looking at scripts filled per hour to see if you can shift hours
Look at staffing to see if you need to add or cut staff
Look at vendor contracts and professional fees for cheaper alternatives for the same quality
Look at key performance indicators (KPIs) such as inventory days on hand to see if you are holding onto inventory for too long
Look at front end sales, which should be 15-18% of script revenue
Look at number of consultations done, which should be at 1-3% of script revenue
The list goes on…
For a $2,000,000 revenue pharmacy, that could potentially mean an increase of $140,000 on your bottom line within 1 year if done right. 
Don't have time to implement all this? We help you with that.
7. Invest in Online Marketing
Direct mail marketing can get very expensive and it's very difficult to track the return on investment. 
Online marketing is incredibly cheap and the reach is far greater.
By investing $500 to $1,000 a month in paid ads on Facebook, you can easily get 30-50 new patients per month if done right.
The goal here is to increase foot traffic to your pharmacy and increase overall script count to more than offset the decreases to generic prices that will continue to happen.
If the average patient fills 5 scripts per year, that could mean an increase of 1,800 to 3,000 scripts or more every year. 
Using an average script price of $40 (down from $44 with the new decreases), that could potentially mean an extra $72,000 to $120,000 in script revenue annually, all while investing $6,000 to $12,000 in paid ads.
That's well worth the investment, wouldn't you say?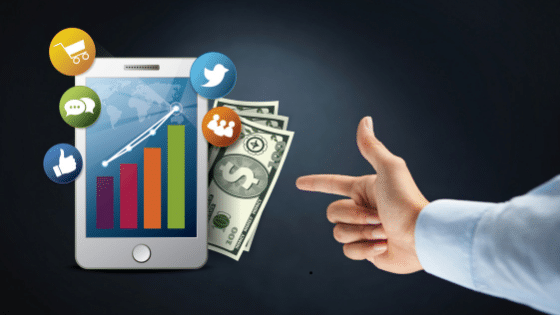 Our top clients from independent pharmacies do around 35,000 to 40,000 scripts per year.
What are you doing?
What are your goals for 2019?
How will you and your pharmacy improve this year?
None of these 7 items are super complicated and owners "know" they should be doing these things but the reality is many don't.
Without goals clearly set out, written down, and a plan of action, you will never get there.
Some people do have the goals, they just need help implementing the steps and be the "push" that they need.
That's where we come in.
We look at every aspect of your pharmacy/personal accounting & finances to find savings so that you can re-invest in your pharmacy and build your wealth. 
Through our clients, we've developed a network of professionals that can help you in areas where we can't, like marketing, banking, and legal.
No matter what you need to get done, we'll help you create a plan and will quarterback everything for you.  
How much savings can we find you? Schedule a time to talk here.
Despite the decreases to generic prices, which will continue to happen over and over again in the future, there are many other methods pharmacy owners can take to grow their pharmacy.
Most owners "know" what they have to do but simply don't have the time or staff to get things done.
Or simply don't know where to start.
That's where we help.
There is no better investment than in yourself and in your pharmacy.
Done right, you can earn at least 10%-20% rate of return every single year simply by improving efficiency of operations and growing your pharmacy. 
You can't get that consistently in the stock market or in real estate! 
Most pharmacy owners want to slow down to work 3 days per week in their 50's without having to sell their pharmacy.
But many aren't taking the steps to get to that level. 
For our clients, each of them now has a roadmap, so they know what they have to do every year.
The savings we find are helping them reach their goals faster and we're there at every step of the way to help.
Best part is – you don't need to switch accountants if you don't want to.
That's because no accounting firm in Canada offers this type of specialized program for pharmacy.
Most just do tax returns and/or bookkeeping, which we don't mind if you keep and we can work together.
How much savings can we find you? Schedule a time to talk here.
It might be the most valuable call you'll make this year.
All the best in growing your pharmacy in 2019!!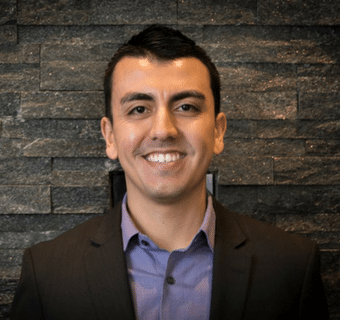 About the Author
Ricardo helps pharmacists like you pay less tax, improve the profitability of your pharmacy, and take your wealth to the next level.
Prior to starting Pharma Tax, Ricardo worked at another accounting & wealth management firm focused on dentists. Pharmacists were coming on as referrals and all said the same thing: what you guys are doing for dentists, we need that specialist for pharmacy. Hence, Pharma Tax was born.