Do you want to help others? Join a healthcare team. Pharmacists work to better the lives of others by dispensing medications, discovering new drugs, and advocating for patients.
Learn why you should become a pharmacist in this blog. We will touch on what pharmacists do, why you should pursue a pharmacy career, and how you can become a pharmacist.
What Is A Pharmacist?
Pharmacists are health care professionals who are responsible for providing the community with the medications they need to feel their best. Their daily activities involve preparing medication, cooperating with team members, and answering clients' questions. Pharmacists have key leadership roles in the healthcare system. They work closely with other health care professionals and clients. As a result, every community pharmacist needs strong customer service and communication skills.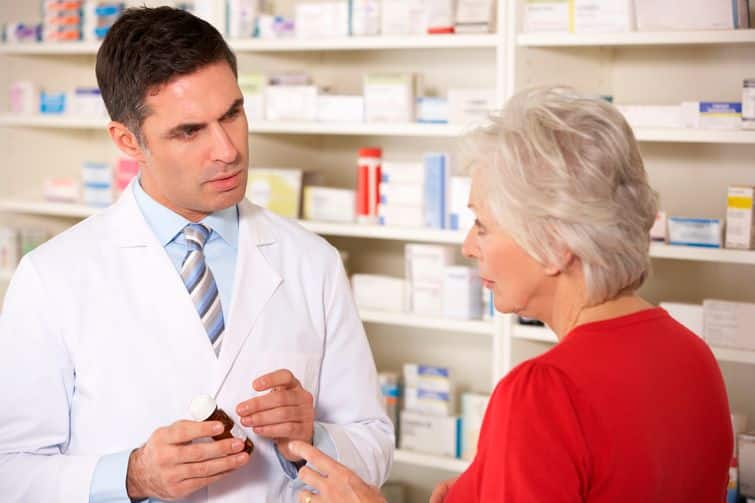 1. Have A Rewarding Career
If you want to help people, being a pharmacist is a suitable career path. Pharmacists play an essential role in helping people feel better and get well.
Pharmacists provide patient care to people who are sick, have chronic diseases or require medication to feel their best, no matter whether they work at health care organizations, nursing homes, or local pharmacies. Pharmacists also dispense medication, advise doctors on medical treatments, prevent medication errors, and advocate for patient safety and wellbeing.
Pharmacists play an important role in the health outcomes of others. You can make a difference in the lives of others by providing quality care to patients.
2. Career Stability
The pharmacy profession is incredibly stable in Canada. People will always need medication and pharmacists are the only ones who can provide them.
People interested in working as a pharmacist will find many opportunities for them. The Government of Canada's job prospects notes that the outlook for pharmacists sits at anywhere from fair to good across the country.
3. Flexibility
People everywhere need healthcare services and they need them any time of day. Pharmacists do not have to be restricted to the typical 9-5, Monday to Friday work week. Pharmacists can find jobs with schedules that suit their lifestyles and preferences.
4. A Wide Range of Career Options
Much to many people's surprise, pharmacists are versatile professionals. There are many opportunities for them outside of working at your typical superstore pharmacy. We have created a list of some of the pharmacist jobs available to give you an idea of all the opportunities available to future pharmacists.
Military Pharmacist: Military pharmacists, also known as pharmacy officers, provide medication therapy and advice for people employed in the Canadian Armed Forces. They work for the federal government and practice pharmacy in stations worldwide.
Hospital Pharmacist: Hospital pharmacists work in ambulatory care or hospital setting. Their primary responsibilities are doing hospital rounds, advising doctors about medication, and dispensing drugs at the hospital pharmacy.
Drug Safety Officer: Drug safe offers, also known as academic pharmacists, play an essential part in discovering and creating new medications. They mainly complete scientific research and run clinical trials to test new drugs.
Veterinary Pharmacist: This type of pharmacist is specially trained to dispense medications to people who own companion animals like dogs, cats, and rabbits.
Retail or Regular Pharmacist: Retail pharmacists are the pharmacists that you encounter at your community pharmacy. Sometimes known as community pharmacists, they help dispense patients' medications and teach them how to take them correctly.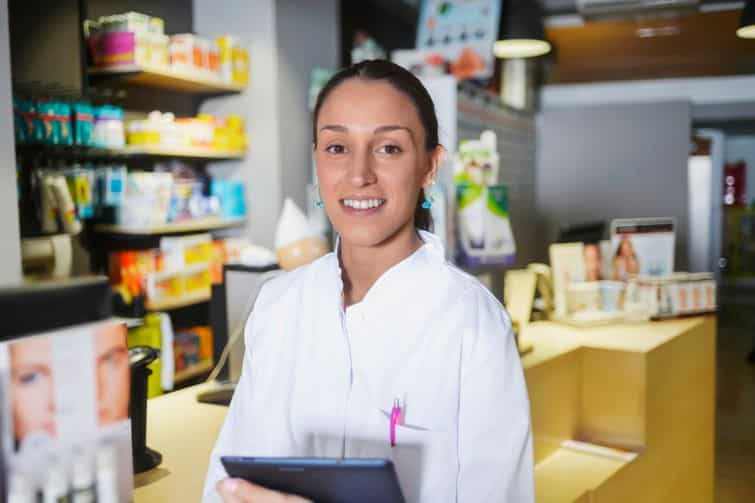 5. You Could Open Your Own Business
As a pharmacist, you are legally allowed to open a pharmacy. You can join the pharmaceutical industry as an entrepreneur.
Opening a business offers you independence and the chance to build something of your own. You can also feel good knowing that you are offering pharmacy services and patient care to a demographic that may lack access to the services they need.
6. Pharmacy Graduates Can Earn $50/Hour
A significant concern for many student pharmacists is whether they will be paid well when they graduate. But, current trends have shown us that pharmacists do not need to worry about their wages; pharmacists are some of the most well-paid individuals in the country.
Most pharmacists in Canada earn about $101,459 per year. When converted to hourly, that is $50.73 an hour for 40 hours a week, 50 weeks a year.
Some professionals may earn more depending on the healthcare setting. For instance, pharmacists in public healthcare environments often make less than those working for pharmaceutical companies. The pay discrepancy is because a pharmaceutical company has revenue that it can use to dole out to other healthcare professionals. In contrast, the public health service is funded by taxes and government allocated funding.
How To Become A Pharmacist
Go To Pharmacy School
In order to become a licensed pharmacist, you need a bachelor's or doctor of pharmacy degree from a Canadian university. While a bachelor's is allowed, postgraduate education is encouraged. You also need to pass a national board examination through the Pharmacy Examining Board of Canada (PEBC) and gain practical experience through an internship or apprenticeship program.